Liquefied petroleum gas (LPG) autogas is one of the most reliable and environmentally friendly fuels. As school districts open, transportation directors are looking for affordable ways to facilitate kids' movement to and from schools while observing Covid-19 safety guidelines. Thankfully, propane-powered vehicles are fulfilling their needs.
Find out how Propane Specialty Services is helping school districts to become more environmentally friendly with AutoGas! #PropaneSpecialtyServices #propanespecialty #propane
Click To Tweet
The good news is, some schools have started investing in their autogas vehicles to save on transportation costs and protect the environment. Today, the Propane Specialty Services Crew is on-site, helping another school district become more environmentally friendly. Below are some of the services we offer to our clients.
Safe Removal of Diesel Systems
With the coronavirus spreading fast like a bushfire, uncertainties are surrounding how schools will transport children safely and affordably. To save money, most schools have transitioned from using gasoline vehicles to using autogas-fueled vehicles. Our crew takes extra precautions to ensure the safe removal of old gasoline and diesel systems.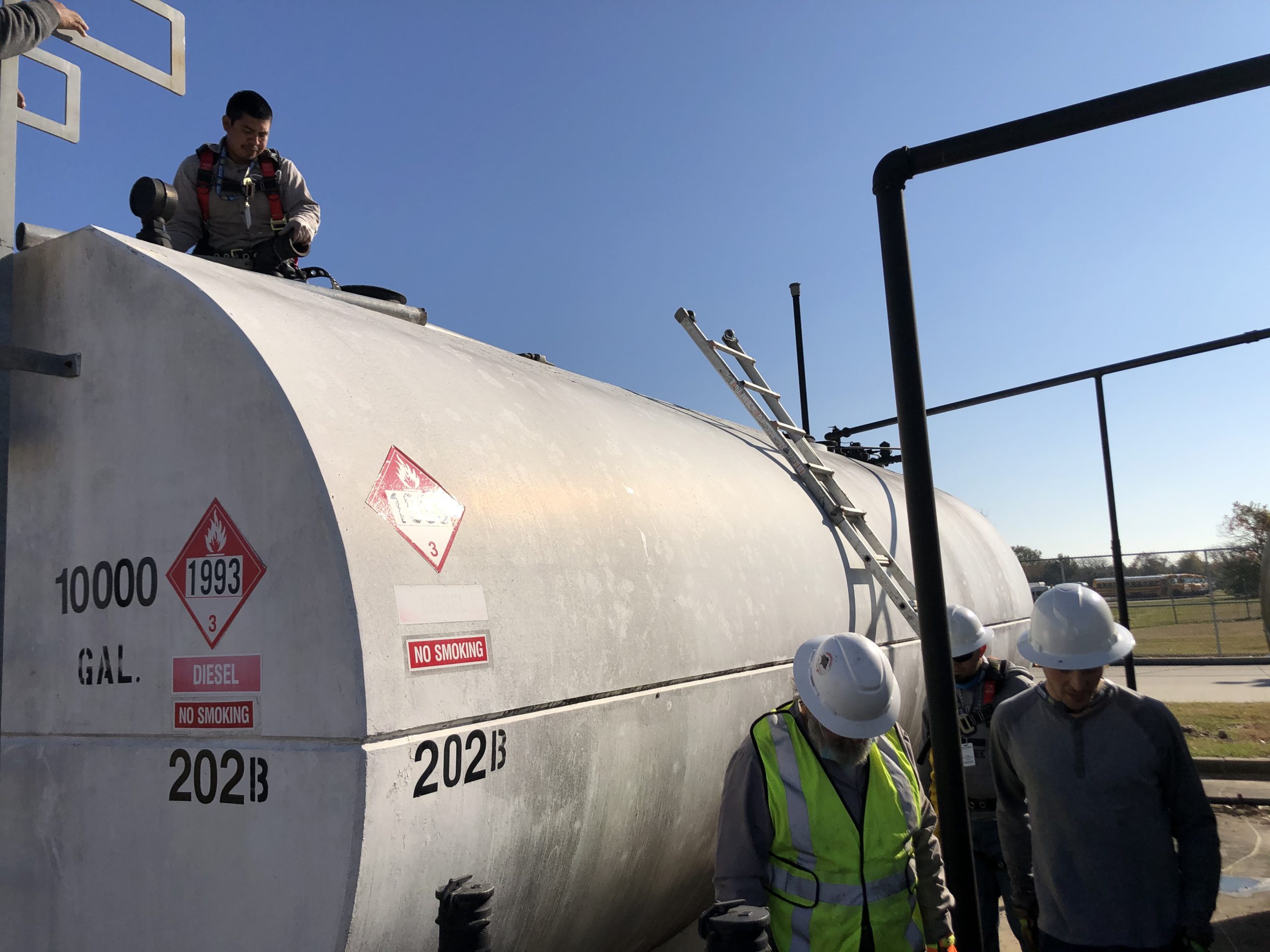 Prioritizing Safety
Propane autogas can be extremely dangerous when mishandled. Propane is not only environmentally friendly but has been proven to be safer for student transportation than diesel or gasoline. When handled properly propane's versatility makes it the most common alternative fuel in the world. If your school is transitioning to using the more environmentally-friendly LPG autogas, you need to look for a reputable autogas supplier, such as Propane Specialty Services. Safety and environmental protection are at the forefront of everything we do.
LPG AutoGas
LPG autogas comes with numerous environmental, financial, and operational benefits. School districts shift their focus to propane autogas to embrace the new normal they have to face as schools reopen. That includes maintaining social distancing in the bus by transporting a few students per trip.
Investing in LPG autogas is an affordable way to increase buses' number to transport children to and from schools safely. At Propane Specialty Services, we remove the old Diesel Fuel Systems and replace 75% of their capacity with clean-burning safe LPG AutoGas.
Conclusion
There are many uncertainties surrounding school resumption and transportation costs. But one thing we are sure about is that LPG autogas can help schools save more on fuel costs. Not to mention, propane autogas is also environmentally friendly.
If you're interested in converting from your current fuel to clean-burning, environmentally friendly AutoGas, contact us today for a free no-obligation consultation.